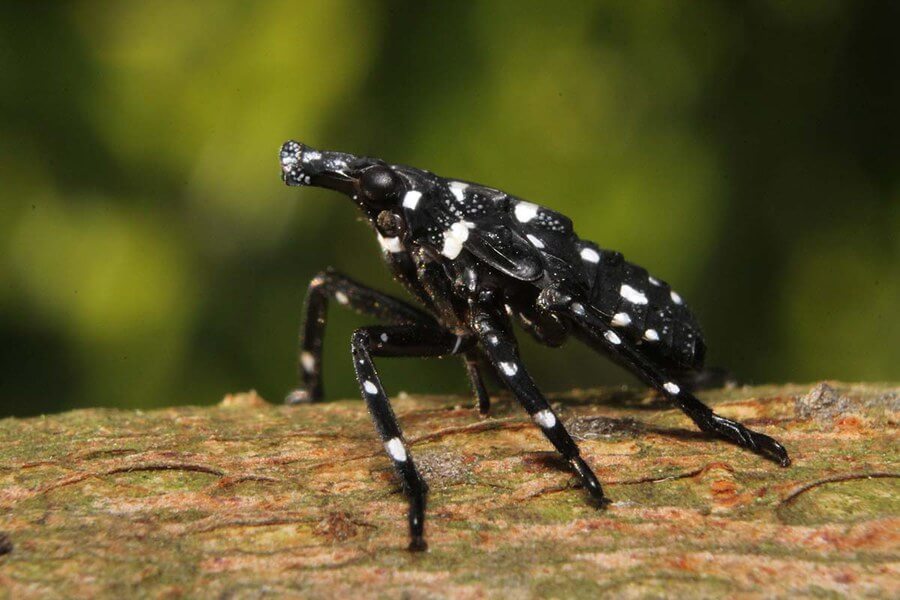 The advent of spring also means the arrival of spotted lanternfly nymphs. While these pests may be small at first, they'll soon grow to full-size adults. As soon as you see spotted lanternfly, please kill it and report it online or by calling 1-888-4BAD-FLY (1-888-422-3359).
But how can a homeowner safely manage the SLF population?
You may be tempted to inundate your yard with pesticide, but that may not be the best course of action. Here are some quick alternatives. More detailed information can be found on the Penn State Extension website.
Sticky bands
Sticky bands are, as the name suggests, bands of sticky tape that encircle trees on your property. As spotted lanternfly nymphs crawl up the trees bark, they are likely to become trapped on the sticky tape. Reduce your chances of catching non-target species by covering the sticky tape bands with chicken wire or folding the tape in half.
Circle traps
Circle traps are on the cutting edge of research. They are an easy-to-use, non-toxic method of controlling the spotted lanternfly. Circle traps will be available to the public once manufacturers have produced a sufficient quantity. Instructions on how to make your own circle traps will also be available from Penn State Extension in the future.
Pesticides
If you decide to use pesticides, consider hiring a professional applicator. This will minimize your exposure to potentially hazardous chemicals and will reduce the chance of application errors. If you'd like to apply pesticides yourself, be sure to read and follow all warnings and instructions to safely manage spotted lanternfly on your property.
This article, Spotted Lanternfly Management and Pesticide Safety, by Penn State Extension offers practical guidance you may find useful.